Skip to Content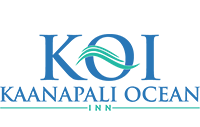 Arrive with Peace of Mind
Contactless Check In
Before Arrival...
Skip the Lines and request pre check-in service. Make the most of your stay and speed up the check-in process at the hotel by filling out the details that we'll need beforehand. All you need to do is provide your mobile phone number and we will text you the registration card on the day of arrival. Fill in the necessary details and send it back. Once you arrive to the hotel, just stop by the Front Desk to swipe your credit card and show your photo I.D. to pick up your room key. It's as easy as that. You can request this service up until 48 hours prior to your arrival.

Please complete the form below or call us prior to your arrival (808-784-7038) to provide your mobile phone number so we can get you all set up.
What to expect at the Hotel...
Our airports will clear travelers who meet travel requirements to enter the state.
Mask are required when in indoor, public spaces. Face coverings may only be removed once the person is stationary and adequately separated from non-household members. Mask must be worn at all time in the gym.
Physical distancing - we ask that you please follow the 6 ft. social distancing rule.
Bellman will be available for luggage delivery throughout the property using the proper PPE and wiping all luggage handles.
Cleaning will be enhanced throughout the hotel with extra attention to high traffic areas including elevators, handrails, tables, handles, restrooms and more.
Hotel amenities such as dining outlets, pool, sundry store, tennis ranch, beach activities and more will be open. Adjustments made to seating and occupancy to meet social distancing requirements.
"Share Your Aloha" and respect your fellow travelers by following current social distancing measures.  
By submitting this form, you consent to share your personal information with us to service your request and for communication purposes. We do not sell your data to third parties. If you wish to access or erase your personal information, you can do so by submitting your details here.