Skip to Content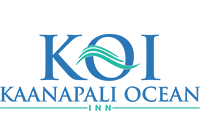 MOLOKINI SNORKEL
Go Under the Maui Sea on a Lana'i Dolphin Snorkel Excursion
Venture beyond the shores of Maui to the quiet Hawaiian island of Lana'i, home to an inactive volcano and a red-rock "garden" known as the Garden of the Gods. Being one of the top 10 snorkeling locations in the world, Lana'i's serene coastline is the ideal spot for observing different dolphin species, from leaping spinner to bottlenose dolphins. Humpback whale sightings are also quite common. Take to the waters of Lana'i, which boast incredible visibility just perfect for experiencing crystal-clear views of beautiful coral reefs and diverse underwater sea life. This ocean excursion is perfect for both beginners and experienced snorkelers.
Details
Prices
from $93.95
Hours
Daily at 8:00 AM; check-in 45 minutes prior to departure
Events
Ocean Discovery Camp
Cocktail Cruise
Whale Photo Safari 
Activities
Sightseeing 
Snorkeling 
Lunch 
FAQs
Does the Lana'i Dolphin Snorkel tour offer lunch?
It's easy to work up an appetite while snorkeling, and luckily this ocean tour provides both breakfast and lunch. Start the tour with fresh pastries and fruits and fuel up later grilled eats such as hamburgers, hot dogs and chicken breasts. Choose from an assortment of drinks including a complimentary alcoholic beverage. 
What locations does the boat take me for snorkeling?
You will embark from the shores of Maui to Lana'i, the smallest inhabited Hawaiian island and one of the best snorkeling locations in the world. Take in the beautiful views and the crystalline waters during your 45-minute boat trip from Maui to Lana'i. 
Helpful Links