Skip to Content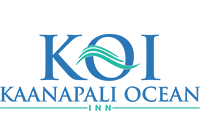 Kaanapali Ocean Inn Terms & Conditions
Accuracy Of Information
Kaanapali Ocean Inn tries to ensure all information posted on our website is accurate and up-to date. Occasionally, errors and omissions do occur on our website and in the reservation process. Please be advised that all published information on our website, in the reservation process and in our confirmation letters is subject to change, correction or deletion. We apologize in advance for any inconvenience this may cause.
Disclaimer
Kaanapali Ocean Inn is not liable for any type of loss, injury or damage arising from the use of this site. The site is provided on an "as is" basis without warranties of any kind, either express or implied, including and not limited to warranties or title or implied warranties of merchantability or fitness for a particular purpose. By using this site, you agree to all terms related to privacy and use of information provided by you.
Proprietary Information
Information, ideas, text, logos, trademarks, service marks, design elements, graphics, photographs, audio clips, formats and software contained on this website are the exclusive property of Kaanapali Ocean Inn or its content contributors. This content cannot be copied, reproduced or used without our written permission except for personal, non-commercial purposes.
Email
It is our intent to only send you emails that are useful to you and that you want to receive. When you make a reservation with us and provide your email address we may email you from time to time with special offers and promotions. We may use a third-party e-mail service provider from time to time to send e-mails. This service provider is prohibited from using your e-mail address for any purpose other than to send you Kaanapali Ocean Inn and Highgate Hospitality Management emails. Every time you receive an e-mail from us you will be provided the choice to opt-out of receiving future advertisements, updates and promotions via e-mail. Pixel tags and cookies are used in our email messages and at our website to help us measure the effectiveness of our advertising and to study how visitors use our site.
Payment Information
All reservations must be guaranteed with a major credit card. Once you confirm your credit card information and intention to book we will charge your credit card to reserve your reservation. For stays of one night we will charge the full price of the reservation. For all other lengths of stay a two-night deposit, plus tax, will be charged for all dates, excluding the peak holiday time period. The full amount of your stay will be charged to your credit card for reservations arriving between December 22nd, 2023 - January 3rd, 2024.

Please note that in cases where a NON-REFUNDABLE room rate is chosen the entire stay must be pre-paid at the time of booking. Once you confirm your reservation you agree that the entire accommodation amount will be immediately charged to your credit card and in the event of cancellation or shortened stay, full or partial refunds are not available.
Any remaining payments will be charged directly by the hotel at time of check-out.
Room Rates
Room rates are quoted in U.S. Dollars (USD) per room, for two persons (a charge will be issued for each additional persons occupying the room). Room rates do not include individual resort fees, taxes, gratuities, parking charges, and other guest services and incidentals where applicable. All package deliveries received prior to check-in will be assessed handling fees. Please contact the hotel directly to arrange storage and for specific information regarding any additional charges.
For security reasons the Kaanapali Ocean Inn will not accept package deliveries for non-registered guests. Packages delivered for hotel guests prior to 24 hours of check-in will need approval from hotel.
Please contact the Kaanapali Ocean Inn directly for all handling and storage fees at (808) 661-3611.
Royal Lahaina Resort Fee
Please note a daily resort fee of 40 USD plus tax will be added to room rate effective January 3, 2022. This includes an array of amenities and activities for you to enjoy, including:
Wellness Classes:  Daily classes to be held (see resort activity sheet for details of times)
Hawaiian Cultural Classes: Daily Classes to be held including, lau hala weaving, hula lessons and ukulele
Hiu Wai (Traditional Hawaiian Cleaning) ritual at Sunrise on the beach
In-Room Coffee: Enjoy a selection of signature Kona coffee and tea from the convenience of your guest room
Internet Access: High speed internet wireless access in guest rooms and throughout the resort
Phone Calls: Unlimited local and long-distance calls including up to 60 minutes of international calls per day
Sunscreen and After Sun Lotion:   Reef Safe and available at the resort pool area.
Self-service 24-hour workplace: Complimentary boarding pass printing and copying services
Spa Service Credit: $20.00 per room per stay at Alana Spa - Please note spa services must be reserved in advance at an additional charge
Fitness Center: Daily access to the Fitness Facilities.
Self-Guided Botanical Tour of the Royal Lahaina Resort
Shuffleboard and Bocci Ball available oceanside of hotel
Resort Shuttle Service:  Ka'anapali trolley service to Whalers Village Shops/Restaurants and select Ka'anapali hotels
Hawaiian Vintage Postcard per stay from the Royal Lahaina Trading Company
Personalized Guest Messaging Service
Refillable Water Bottle Stations
Inclusions are subject to change and based on availability.
Sharing Of Personal Information
We do not sell individual customer names or other private profile information to third parties and have no intention of doing so in the future. Generally, we only disclose your personal information to those travel providers that you decide to make arrangements with through our website, for example, to purchase a rental car. We use our reasonable efforts to ensure that these travel providers will also protect your personal information. At times, we may contract with other companies to perform various functions necessary to operate our business - for example, processing credit cards. We will share with these companies only that personal information they require to process your orders. These companies agree that they will not use or disclose that personal information for any other purpose.
Other than as explained in this policy, we will not disclose any personal information we collect from you to others without your permission, except in certain limited circumstances: (a) to protect the security of our site and our rights under our Terms of Use; (b) to protect ourselves against liability; (c) in response to legal process, (d) if we believe in good faith that the law requires it; or (e) in connection with a sale of our business or company.
Hotel
The hotel reservation is confirmed when your credit card payment is processed. We will email you a confirmation of your reservation within 24 hours of submission. Normal check-in time is 4:00 p.m. and check-out time is 11:00 a.m. Late check-out is subject to charge.
Special Requests
We will make every effort to fulfill your preference requests however, they are not guaranteed as rooms are assigned at check-in.
Taxes
Room rates do not include 4.166% Hawaii State General Excise Tax, 3.0% Maui County Tax, and 10.25% Hawaii Transient Accommodations Tax. Taxes will be added to the total charges at check-out. Taxes are subject to change without notice and any increases will be passed on to the guest.
Voluntary Change Fee
Changes to hotel and/or car rental that result in additional monies owed are due and payable at time of change.
Cancellations After Purchase
Please note that in cases where a credit card refund is due, Kaanapali Ocean Inn will only refund the credit card with which the reservation was made. Please allow up to two (2) weeks for a credit to appear on your credit card statement.

Any cancellation of reservations after purchase will result in the below hotel and car rental cancellation penalties, unless you have purchased a non-refundable room rate. Please note that in cases where a NON-REFUNDABLE room rate is chosen the entire stay must be pre-paid at the time of booking. Once you confirm your reservation you agree that the entire accommodation amount will be immediately charged to your credit card and in the event of cancellation or shortened stay, full or partial refunds are not available.


For reservations arriving January 2nd, 2023 - December 21st, 2023 any cancellations made three (3) days or less prior to arrival will result in a penalty charge of two-nights of the total package price.

No Shows will result in a penalty charge of two-nights of the total package price.
Holiday season cancellations for reservations arriving from December 22nd, 2023 to January 3rd, 2024 will result in a penalty charge of the total package price. 
Cancellation policy is based upon 12:01 a.m.; day of arrival.
In case of illness or death of passenger, please call 808-661-3611.
Refund Policy
Once travel commencement date is reached, the package is totally non-refundable. Partially used packages are non-refundable. Cancellation fees will be assessed and are non-refundable for any reason, including illness or any other emergencies. To contact Kaanapali Ocean Inn regarding questions, changes or cancellations, please call 808-661-3611.

Hotel Policy/House Rules
100% Smoke Free - For safety and to assure that our facility is not exposed to items or actions that create an odor which is unhealthy and objectionable to our guests and staff, and that is difficult to remove from the air, carpet, walls, and furniture we do not permit smoking tobacco, marijuana, illegal drugs, e-cigarettes, vape pens, vaping, cartridges containing the liquid of nicotine, hookahs, incense, cooking, cigars, candle burning, the use or diffusing of patchouli oil or other strong-smelling plant-based essential oils or synthetic products in our facility. A Designated Smoking Area is provided outside and away from the building.

Candle, Incense, Essential Oils - Candle, incense, essential oils (diffusing, vaporizing, etc.) are prohibited.  These items and activities will be treated as smoking, a fine accessed, and the guest may be evicted with no refunds.

No Cooking, Cooking Appliances, Combustibles, or Fireworks - Except for the units with kitchens that the hotel provides, preparation of food in guest rooms by any type of cooking appliances is prohibited.  A fee will be charged for cooking in a room, including, but not limited to hot plates, griddles, toaster ovens, water heaters, rice cookers, combustible, open flame, barbecue grill, burners, heating appliance, or any other item intended for cooking.  Open fires, flames or cooking grills, either charcoal or gas, and fireworks are not allowed anywhere on hotel property. 
Reservation Call Center Hours Of Operation
 Available 7 days per week, 24 hours each day.